Our Curriculum
Learn what subjects are on offer.
Educating for the Future
The learning journey at St Joseph's honours the developmental stages in a student's life. Based on leading educational research and the best of today's technologies, we prepare students for the future by teaching them how to think critically and creatively, how to communicate effectively and how to lead and work both independently and collaboratively.
Educating for the Future
The Key Learning Areas
We follow the NSW Education Standards Authority (NESA) approved curriculum in the key learning areas of:
Religious Education
As a Catholic school we also have a strong religious dimension that runs through all the KLAs and is also formally recognised as the KLA of Religious Education.
St Joseph's students take part in formal Religious Education every day, based on the new Catholic Schools Parramatta Diocese curriculum that is relevant to our students and to the world they live in.
Religious Education
At St Joseph's, we support each student as they move through the curriculum, and personalise the learning to ensure every student experiences growth, improvement, and success.
Our teachers work cooperatively to provide a range of learning experiences for groups and individuals, meeting the needs of each learner. Both learning support and enrichment is provided within our school's curriculum.
We are proud of our students and keep their needs firmly at the heart of all we do at St Joseph's. With teacher guidance and support, students are encouraged to reflect on their learning, take risks, learn from mistakes and achievements and constantly ask where to next in my learning journey.
We provide quality educational opportunities, empowering our students to make positive choices and enabling them to become life-long learners, allowing them to flourish now and in the future.
As the building blocks for all learning, we have a strong focus on Literacy and Numeracy throughout our learning and teaching programs.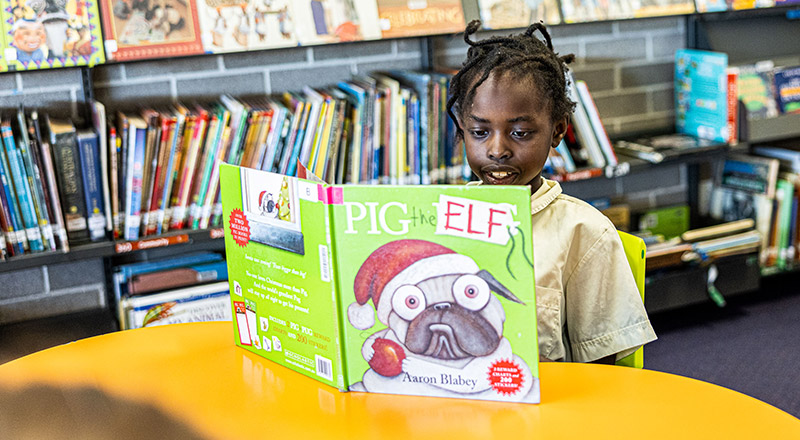 Literacy
St Joseph's students participate in 120 minutes of literacy instruction every day.
We provide extra literacy support in the early years of school with the Reading Recovery program. This daily, individualised intervention delivered by a specialist teacher engages children in reading books and writing their own stories. It enhances the classroom reading and writing program and helps children to quickly "catch up" to the average level of their class.
Older students benefit from R3, a daily, 45 minutes intervention program.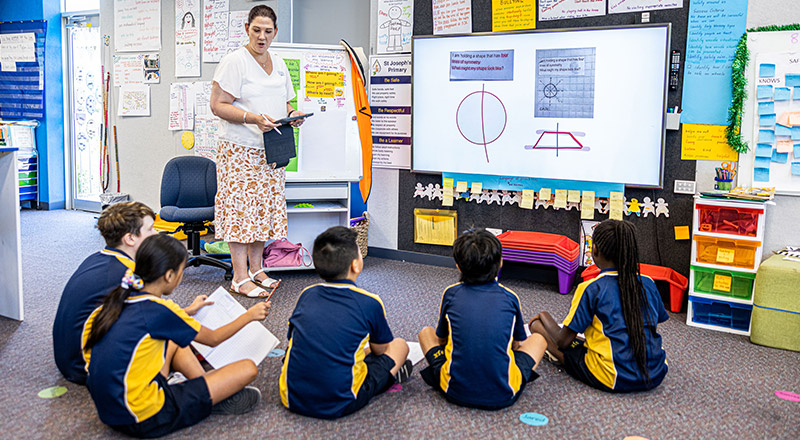 Numeracy
Our students receive 60 minutes of numeracy instruction every day. Students engage in:
a number warm up
rich, open tasks and investigations
working in flexible groups and structures
articulating and reflecting on their thinking and strategies.
Students are supported with their numeracy through the Extending Mathematical Understanding (EMU) intervention program, which has small groups of children working with a trained EMU teacher each day to accelerate their mathematical knowledge and skills. These children are then tracked and monitored throughout the primary school years to ensure continued progress.
We offer a varied curriculum that is engaging and relevant.
Contact St Joseph's TODAY to learn more about our innovative learning community.