Facilities and Resources
St Joseph's provides modern learning spaces that support collaboration and enhance a variety of educational experiences.
The learning spaces at St Joseph's are designed to enhance the learning opportunities of our students.
From the latest technology to flexible seating options and adaptable class sizes, students will learn how to work both independently and as part of a small or large group depending on the task at hand.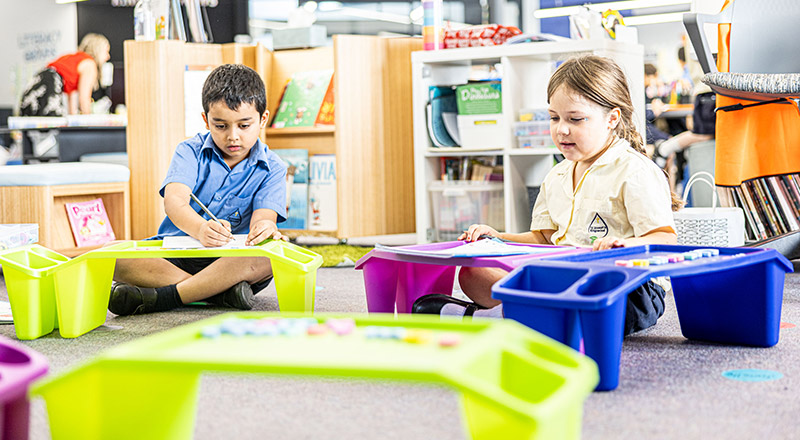 Take a 360° Virtual Tour
We invite you to explore our school facilities and discover what makes St Joseph's a great place for your child.

Learning Spaces
We offer modern learning spaces that have been designed to enhance student experiences, with technology integrated across all Key Learning Areas. Students in Stages 2 and 3 each have their own Chromebook to support learning, while students in Stage 1 have access to iPads as learning devices.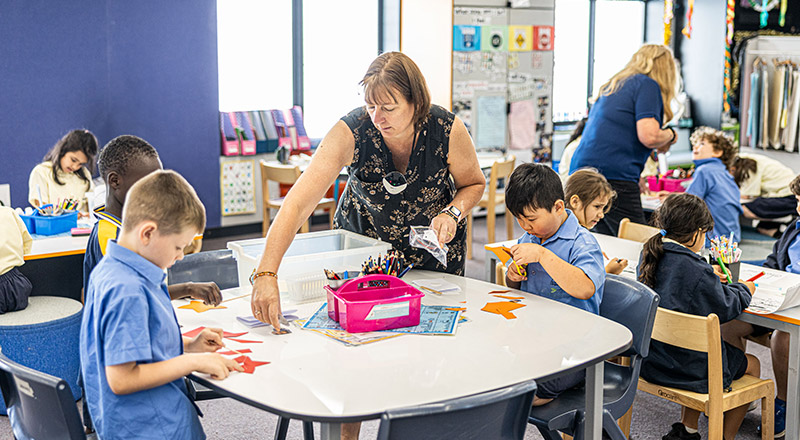 Primary Spaces
Recent refurbishments at St Joseph's reflect our commitment to making sure we provide the best possible facilities for student learning. Our students learn in vibrant, air-conditioned and flexible spaces that are designed to support a range of innovative learning activities. Students have easy access to the technology and other resources they need for engaging, hands-on learning.
Break-Out Spaces
Our learning spaces include specially designed break-out areas that allow teachers to work with small groups of children, or on-one-one with students.
These spaces support both collaborative and independent learning activities.
Specialised Areas
Our multi-purpose area is well-utilised by the whole school community. It is used for a variety of purposes including assemblies, dance, gymnastics, liturgies and a strings program.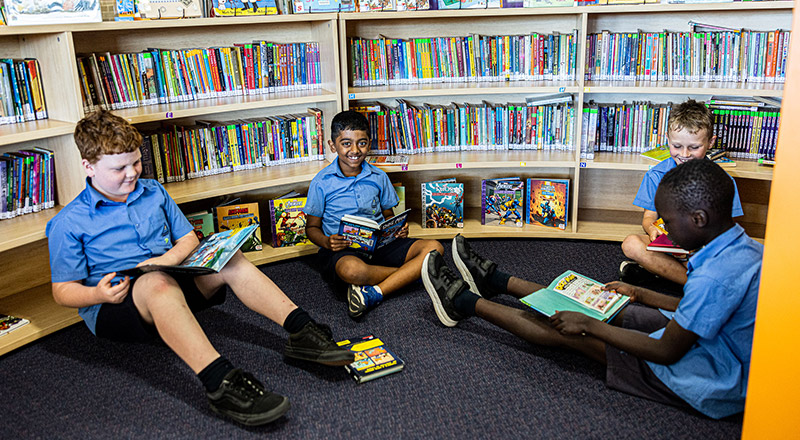 Our resource-rich library is a spacious and welcoming learning centre that supports classroom teaching and provides opportunities for borrowing, research and lessons.
Ambrose Early Years Learning and School Aged Care provides before and after school care for students in Years K-6 in a well resourced space located on the school grounds. Specialist staff take great care of the students in a safe and secure environment that encourages positive social interaction.
Outdoor Areas
We offer places for our students to play, socialise and relax during break times, including undercover and grassed areas and a newly refurbished Infants' playground.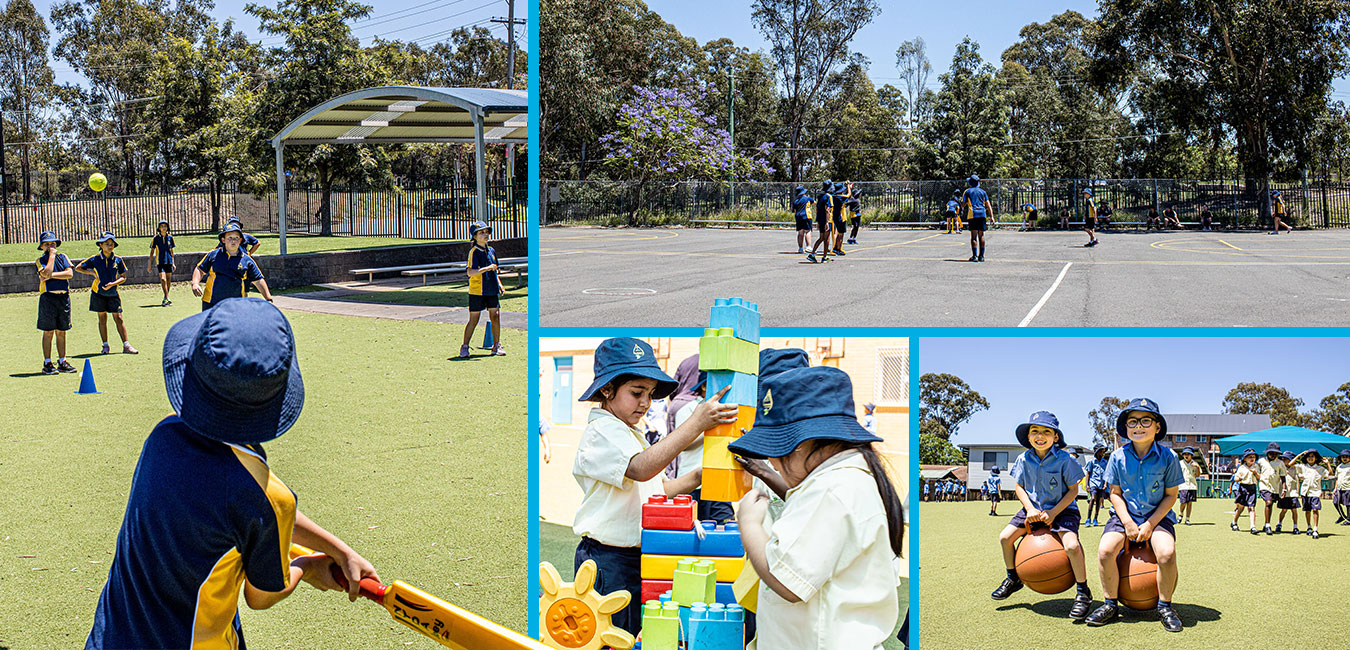 Visit St Joseph's today!
See for yourself why we're such a great place to learn.