2019 St Joseph's Golden Ticket to Learning!
03 Feb 2019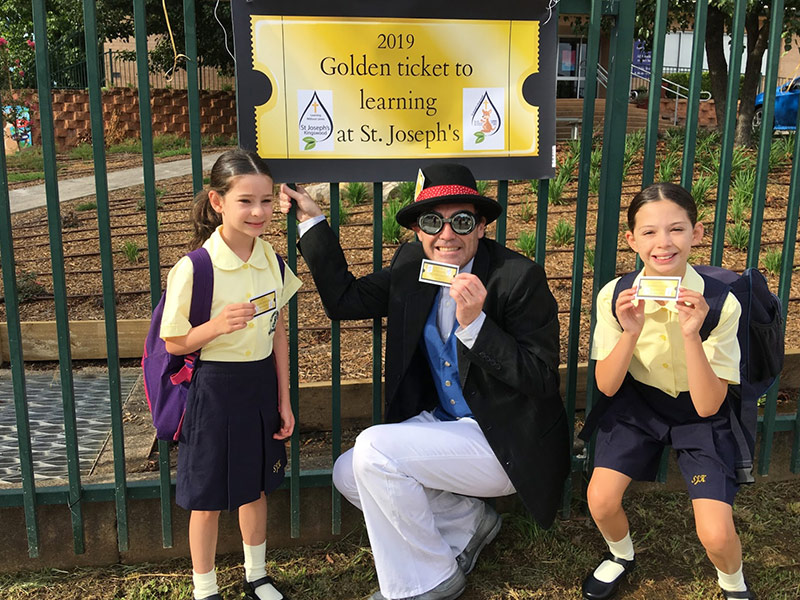 Imagine arriving at school and being met at the gate by Willy Wonka with your golden ticket for learning!
That's exactly what students from St Joseph's Primary School Kingswood experienced on their first day of school for 2019! By all reports this creative start to the year has already reignited students' enthusiasm for learning.
St Joseph's Principal Trish Reilly said both parents and students were excited about having Willy Wonka at the school. "He greeted all the children and asked them whether or not they had a Golden Ticket. When they said no, he said: "Well you can't come to school but lucky I've got one I can give you!"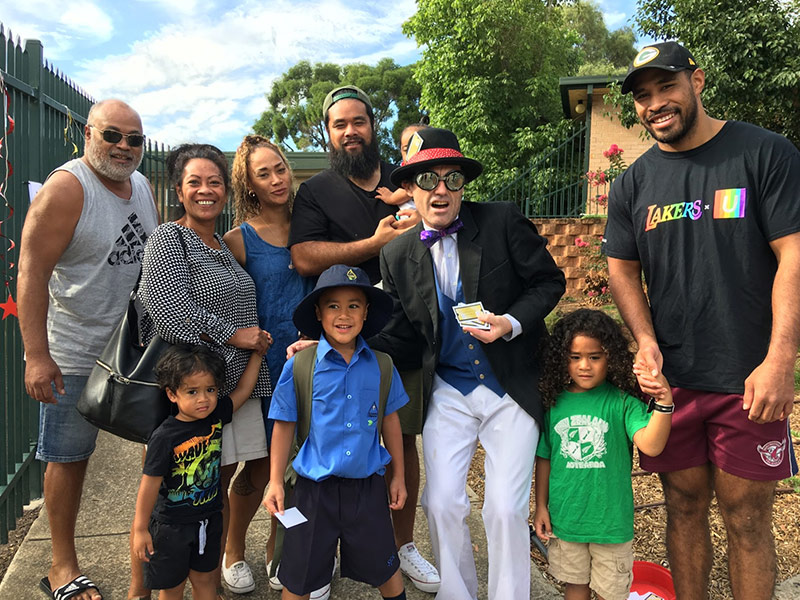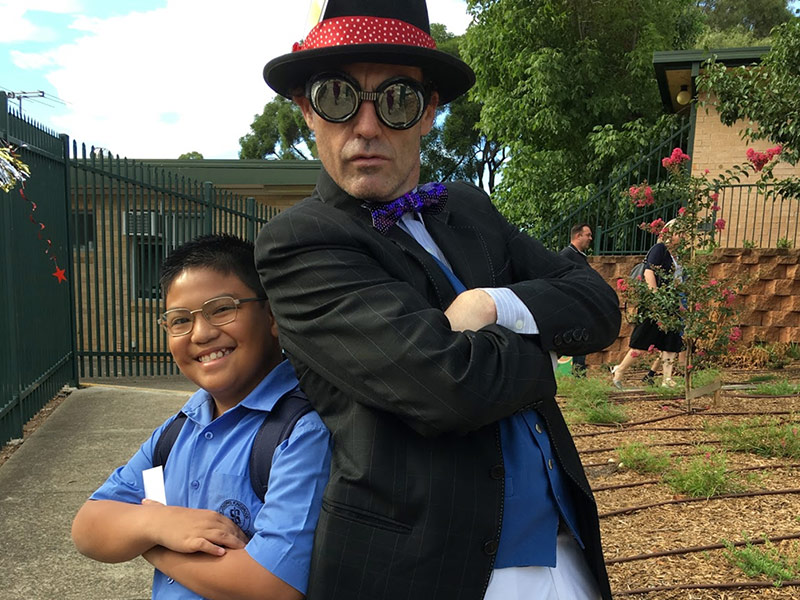 Starting the school year with this surprise visitor was a result of Mrs Reilly going to see Charlie and The Chocolate Factory during the holiday break. "I was inspired to create a golden ticket for the children as they came back to school to an exciting year filled with great learning," she said.
Feedback from parents has been very positive. "The parents reported when they arrived at school and saw all the golden balloons and streamers, any butterflies in their children's tummies disappeared. There was lots of laughter and any tension or anxiety disappeared when they saw Willy Wonka," Mrs Reilly said.
Many parents commented, saying: "It was such a lovely, warm and inviting welcome"; "This was a great idea: thank you, my daughters loved it"; "This was brilliant!" and "I love this school - it is so welcoming and everyone is so friendly. What a fun way for my son to start his schooling."
Thank you to Tim Martin (AKA Willy Wonka), a great friend of St Joseph's and a member of the Catholic Education Diocese of Parramatta Performing and Creative Arts program Captivate team!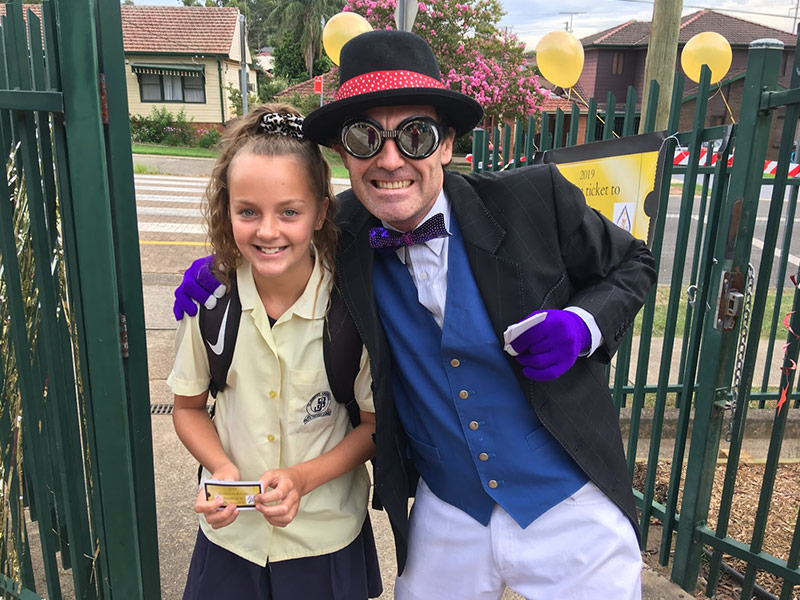 Facebook
31 Mar 2023

Congratulations to all of the Term 1 award recipients and Easter Raffle winners.