The religious dimension is present everywhere in the school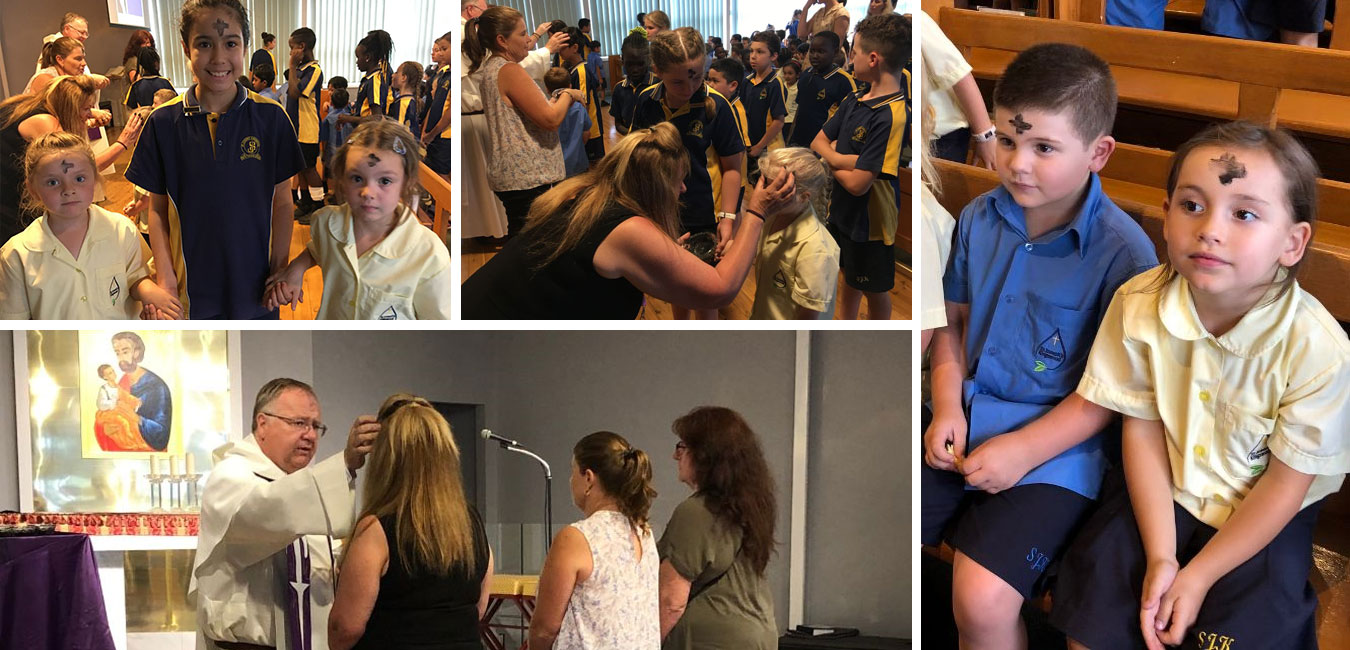 Our students K-6 take part in formal Religious Education every day, based on the new Catholic Education Diocese of Parramatta curriculum that is relevant to our students and to the world they live in.
Through the reflection of life experience and the examination of scripture and the traditions of the Catholic Church, children are guided to a greater knowledge and understanding of their faith. We promote a love of Christ, self and others and as a school community, we look to the examples of Saint Joseph and St Mary of the Cross Mackillop. Our school provides opportunities for each child to reflect on Gospel values, be challenged by them, and live by them in their daily lives.
---
Social Justice
Our school social justice program allows students to live out their faith in practical ways, such as supporting St Vincent de Paul with their Winter Appeal and fundraising for Catholic Mission.
---
Faith Development
Sacramental preparation is facilitated by the Parish and is supported by the school. Important religious days, class and school celebrations are marked by Mass and prayer at which families are welcome. Daily prayer takes place in all classes.
Throughout the year, major feasts are celebrated with Mass and prayer. Some of the major celebrations are:
Opening School Mass
Ash Wednesday
Feast of St Joseph
Grandparents Day
Holy Week
Easter
Feast of the Sacred Heart
Feast of St Mary of the Cross Mackillop
Feast of the Assumption
All Saints Day
Advent
Year 6 Graduation
Thanksgiving Mass for the year completed