At St Joseph's we aim to develop the uniqueness of each student through a range of engaging, fun and educational co-curricular activities.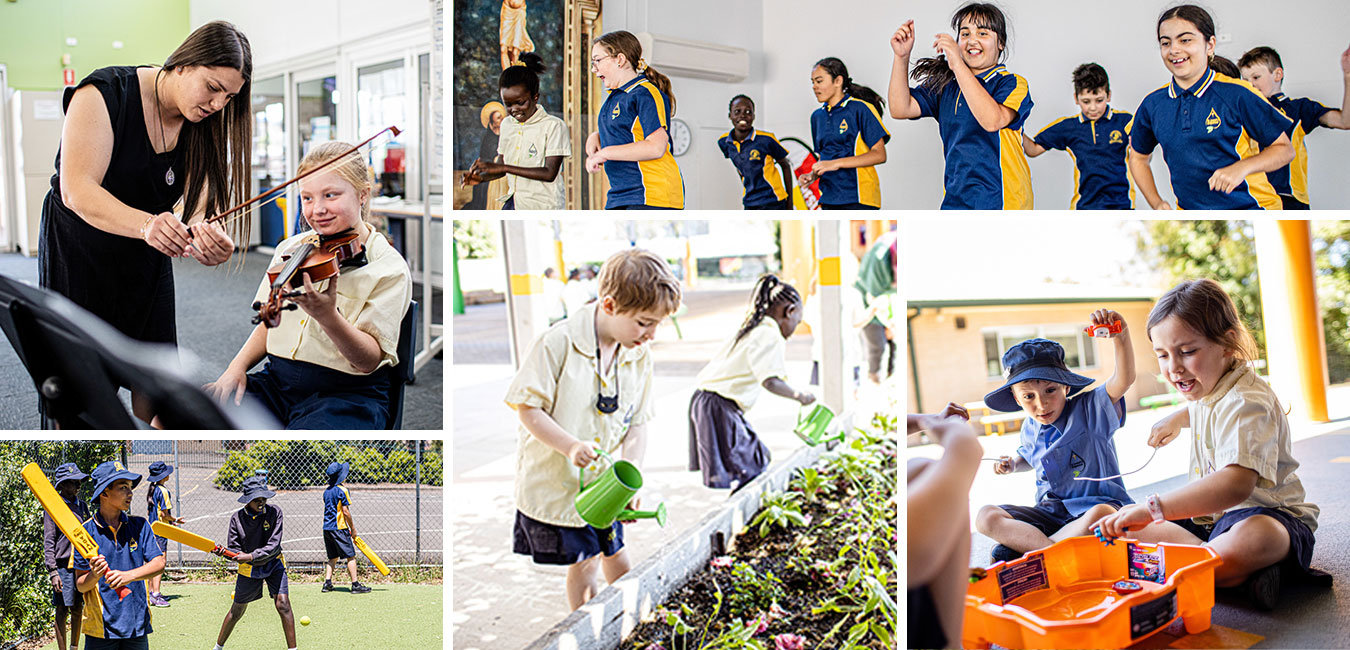 We value creativity and curiosity and seek opportunities to develop these in our students with learning experiences outside the formal curriculum. A St Joseph's education is a balanced one that encourages growth in all aspects of our students' lives. These activities include, but are not limited to:
Voice of Youth
A Year 6 public speaking competition.
Lunchtime clubs
These include coding, chromebooks, drawing, lego, yoga and gardening.
Pied Piper Club
An opportunity for students in K-2 to play in a safe and controlled space with several teachers supporting them to communicate, play and share with others.
Year 3-6 choir
Our choir prepares for the Diocesan Captivate performance where they join together with other schools.
Stage 2 Strings Program
Years 3 and 4 have the opportunity to learn a string instrument. Weekly lessons are provided by a specialist strings' teacher.
Dance
Working with CEDP Captivate to engage students in dance.
Drumming
Small groups work with a Captivate tutor to experience how to bucket drum
Year 6 Leadership
This is an extensive program of leadership skills and qualities development. It may include interaction with leaders from other local Catholic schools, as well as a program of planned activities and events, including organising assemblies, to help the student leaders refine their leadership skills and build teamwork. In addition senior students act as mentors for younger students with our Buddy Program.
---
At St Joseph's we teach more than just the basics!
Ask us TODAY about the exciting opportunities we have for your child