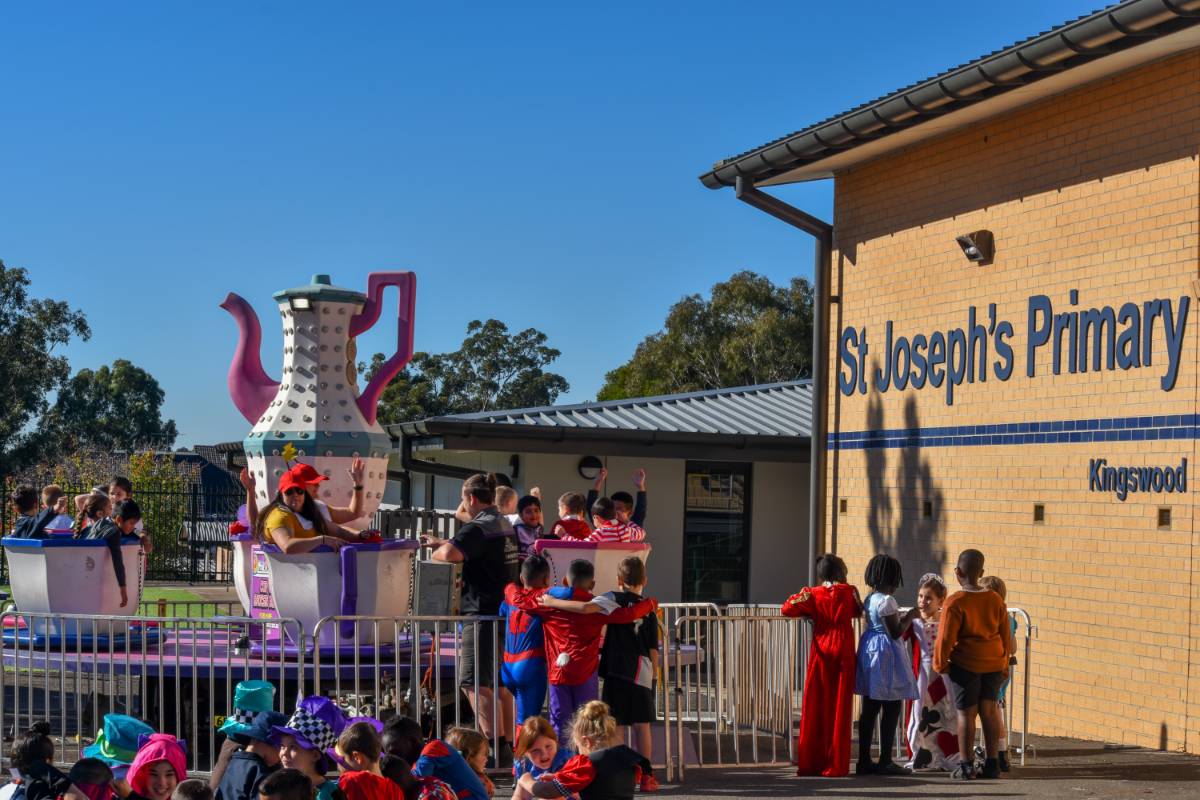 Teachers at St Joseph's Primary Kingswood organised a day full of wonder for students
Alice, Mad Hatter, White Rabbit, Queen of Hearts and even Tweedledum and Tweedledee descended on Kingswood recently for a magical Mad Hatter's Tea Party that provided a wondrous learning experience for young students at St Joseph's Primary Kingswood.
It started out with Year 2 students writing a series of special invitations which they hand delivered to Year 1 students who in turn did the same for those in Kindergarten. The youngest students then learnt how to write their acceptance replies and the exercise was repeated back up the chain.
"I loved writing and planning for the Mad Hatter's Tea Party," said Matilda (Year 2). "I wrote an invitation for Year 1 and they wrote back to say they could come."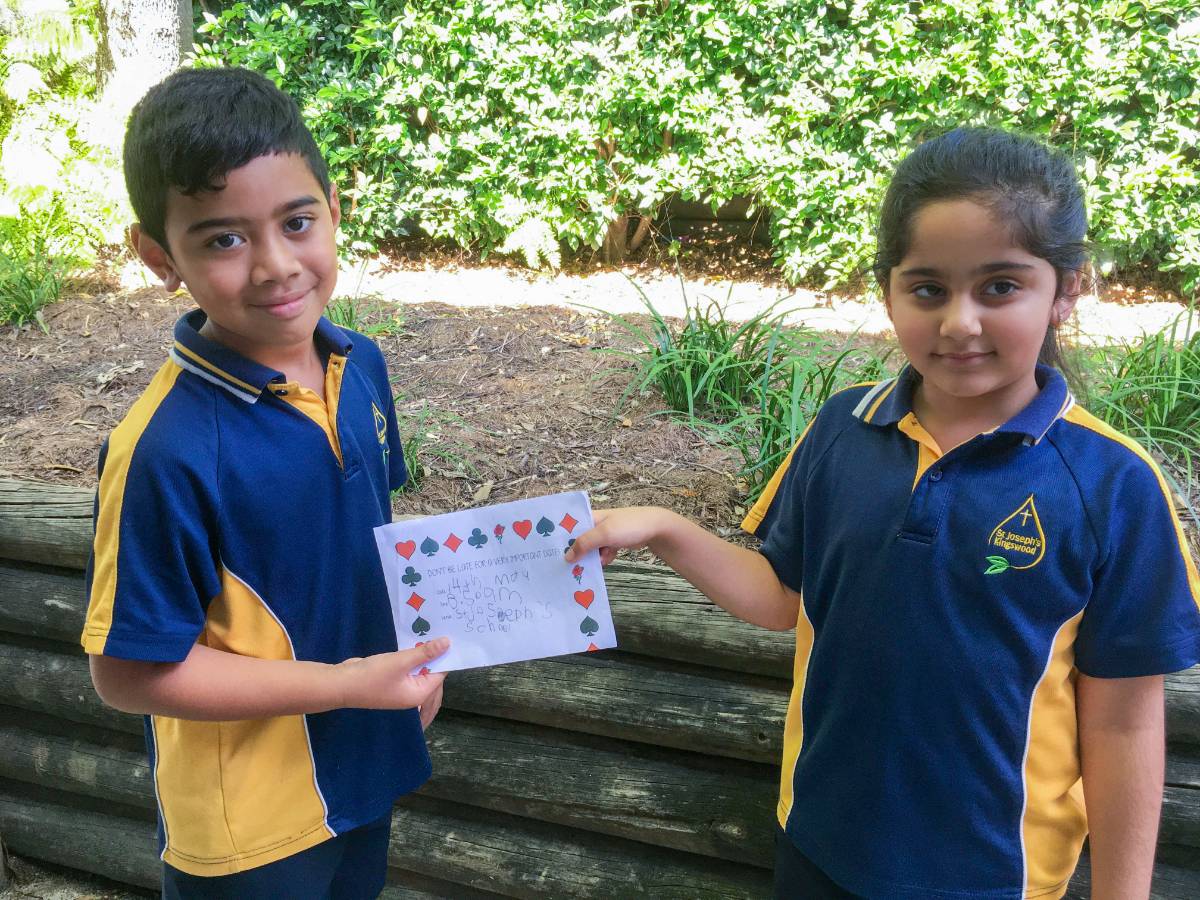 Students developed their literacy skills by creating invitations for each other
Of course all invitations were eagerly accepted and on the day of the Mad Hatter's Tea Party, students had a magical time dressing up in character, making and eating fairy bread and creating colourful White Rabbit clocks.. There was an actual tea party at recess followed by a dance disco and students and a fair few staff loved the full-sized Tea Cup ride that was hired of the day.
"It was lots of fun making fairy bread and then writing and drawing about how to make it for others to follow," said Cody (Year 1).
"The tea party was magical and we loved the fairy bread," said Ellyse (Year 1).
"I really liked the Tea Cup ride," added Nate (Kindy). "It goes round and round and round."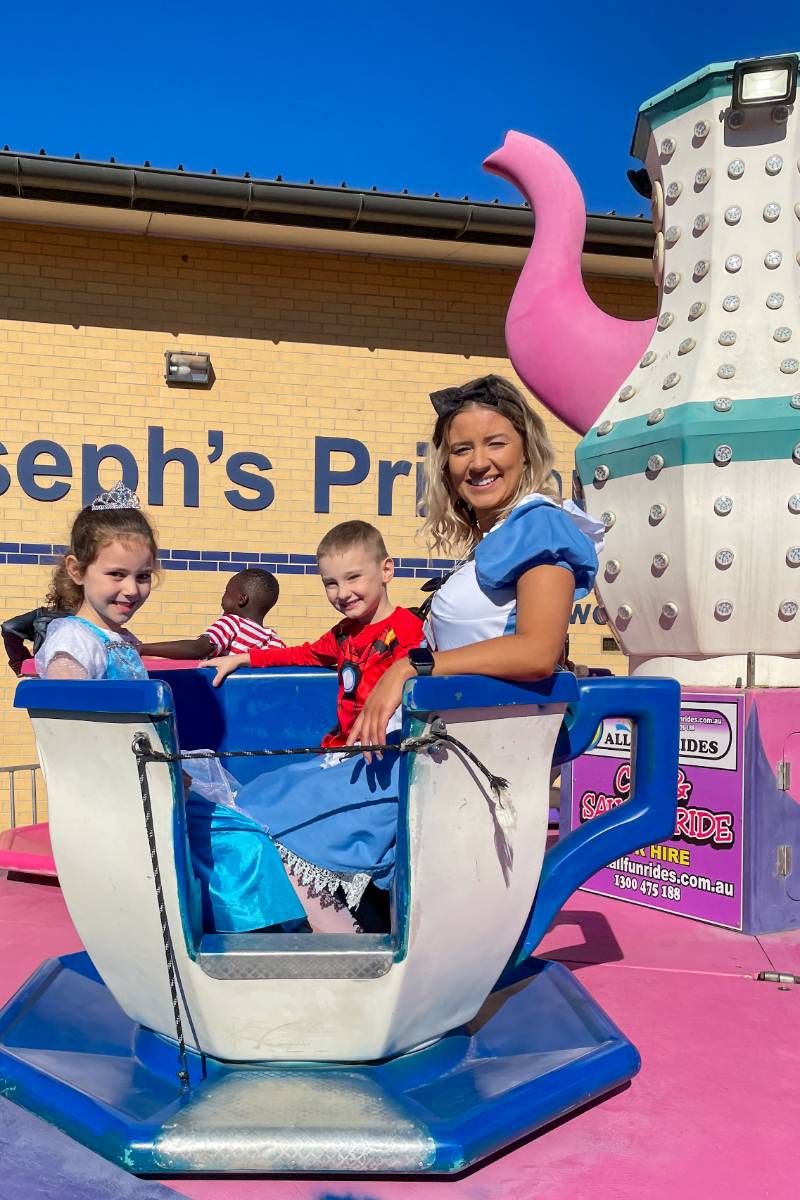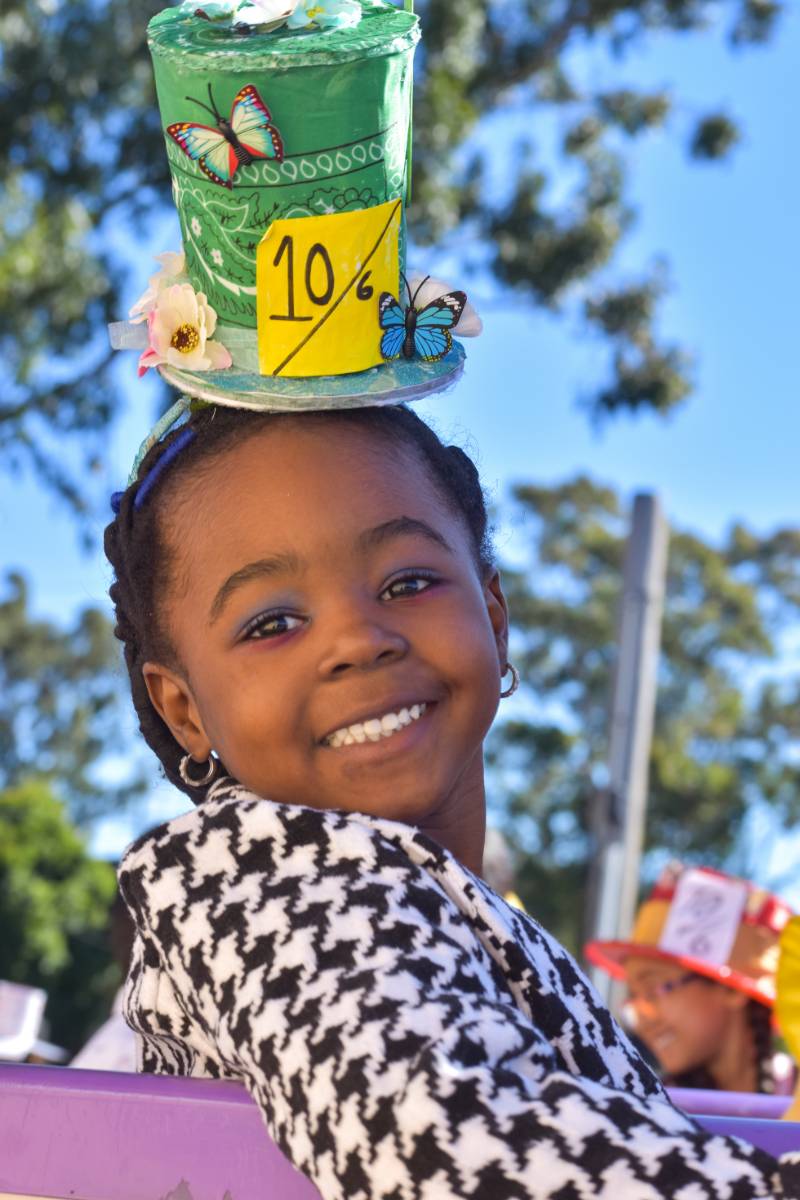 The Tea Cup ride was a big hit for students (and teachers)
The Tea Party and associated activities all tied into the school's writing and reading program which this year is using the Children's Book Council of Australia (CBCA) 2021 Book Week theme of 'Old Worlds, New Worlds, Other Worlds.'
Alison Busuttil, St Joseph's Kingswood Instructional Leader for Kindergarten to- Year 2 students, worked alongside other teachers to deliver an exciting Alice in Wonderland-experience for students that would serve to enhance their literacy, reading and communication skills.
"Everyone just thought the day was full of magic," said Alison. "It was the most lovely experience for the kids and they were all saying it's the funnest day they've had at school this year."
"It was an amazing team effort," said Alison. "We worked really hard to ensure the theme worked alongside the literacy block. We are exposing students to this new magical world that they might not have experienced before. The hope being that it sparks their love of reading and writing which then helps build their literacy skills. We cultivated this event to allow students to not only write and read about this magical world but also to experience it."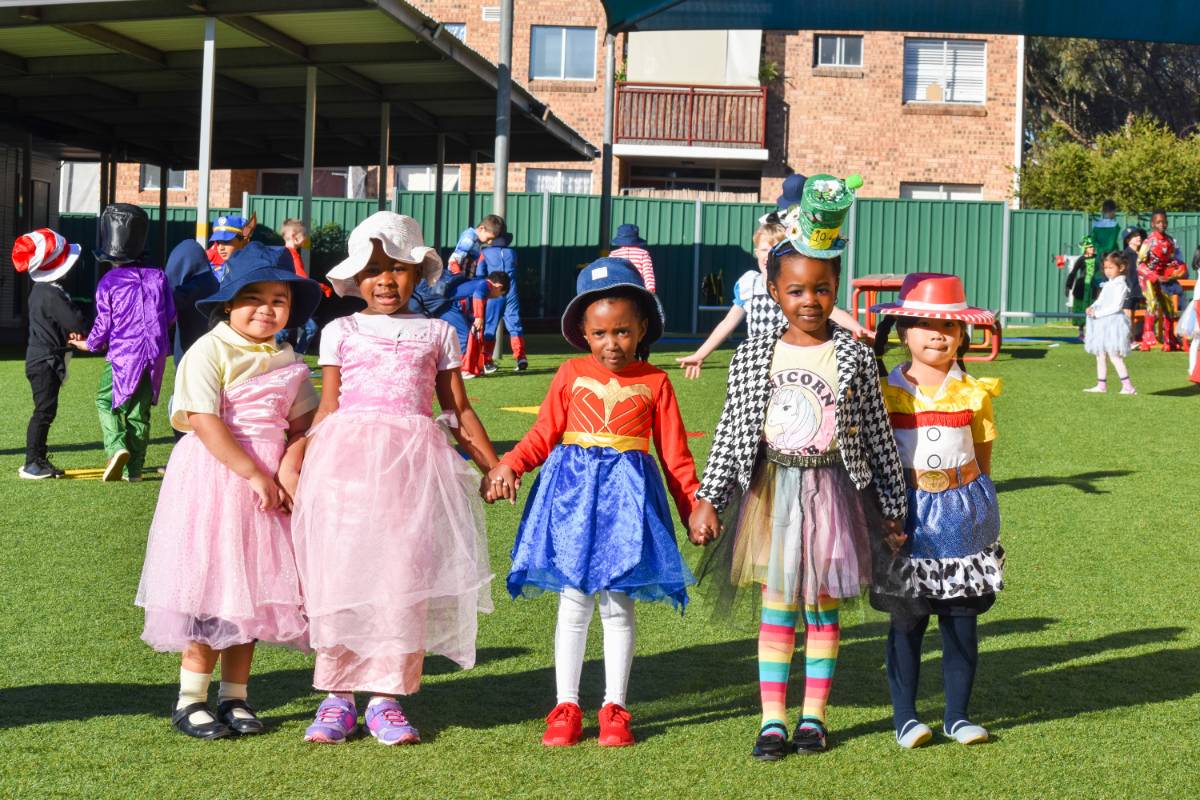 Students came to school in some amazing costumes, many centred on characters from Alice in Wonderland.
Alison was keen to emphasise some of the wonderful learning outcomes such as the Story Stones comprehension exercise. Students chose a coloured stone showing a picture from Alice in Wonderland then formed small groups to discuss the character and what they did in the story.
"The oral language experience was one of the big positives that came from the day," said Alison. "Being able to describe what they're seeing and experiencing is really important. Some of it was as simple as describing what we did first then what we did next. And all the wonderful descriptive accounts they gave such as 'that was spectacular' or 'the tea cup ride was amazing'."
"One of the other wonderful aspects of all this was simply enabling our students to be part of a magical experience which they can write and talk about and many of our students might not have had the opportunity to experience something like this before. Big experiences like this feed into learning and can have such a positive impact.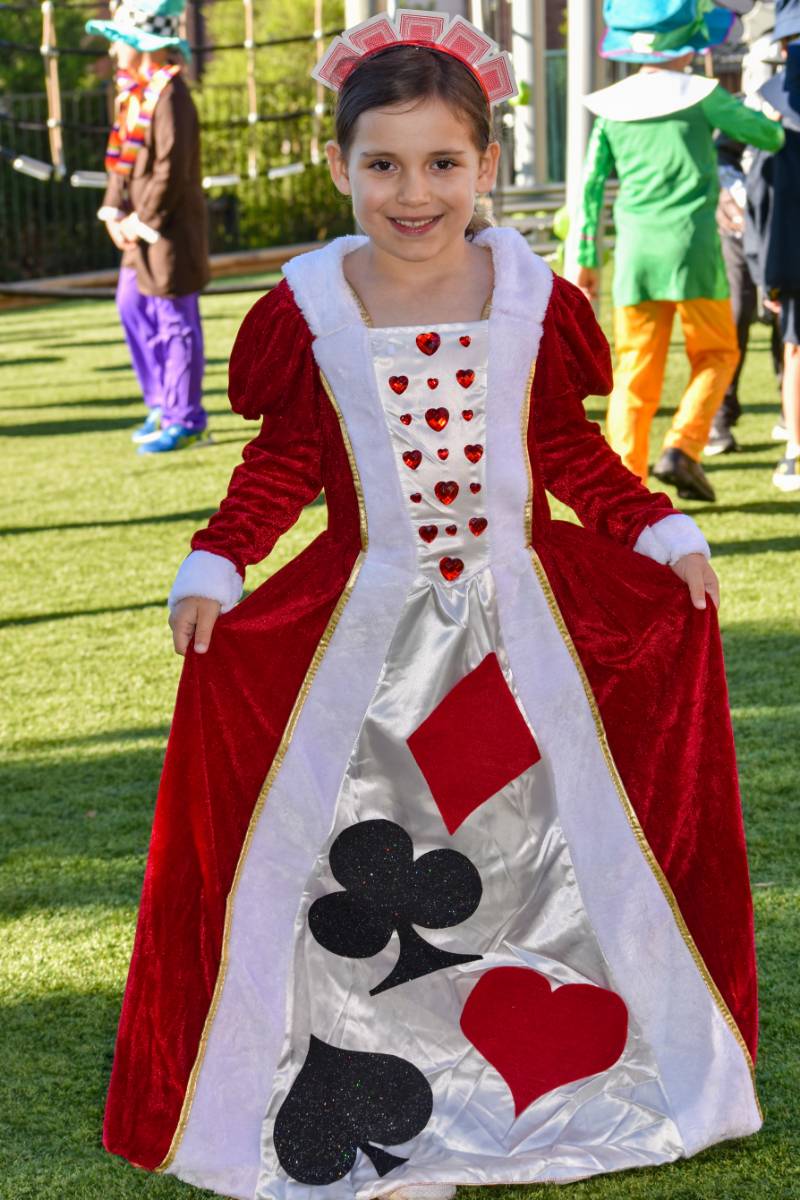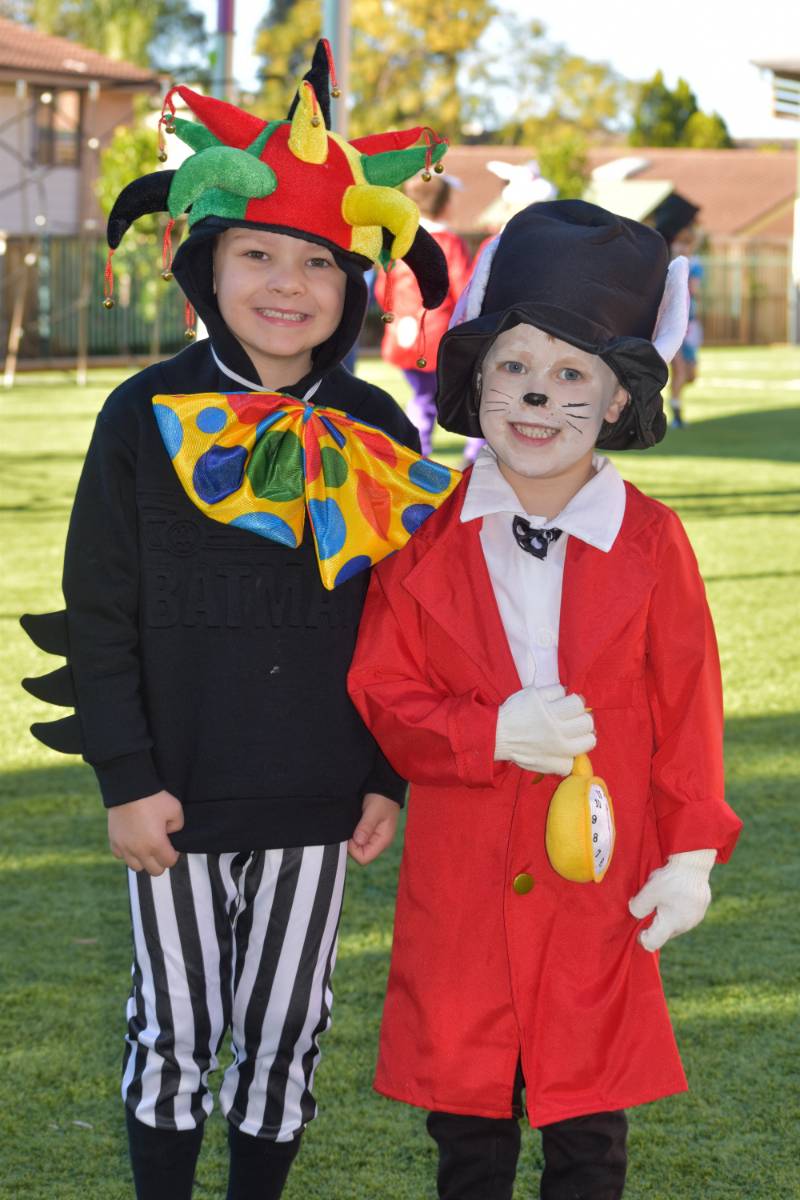 Parents and students put in a big effort to create some fantastic costumes for the Mad Hatter's Tea Party
The positivity certainly extended beyond the school as teachers and staff were impressed by how engaged parents were with helping their children understand the Alice in Wonderland story and come up with creative costumes for the day.
"It was so heartwarming seeing all the smiles on the parents as they dropped their kids off at school dressed up in their amazing outfits," said Alison. "So many were taking photos on the street and sending us their own photos so we could post some on facebook. We put the parade photos and lots more on facebook so we could share the day with everyone as much as possible."
"The parents seemed to really appreciate the involvement of the teachers in really going out of their way to make the learning as fun and as engaging as possible." she added.
---
View and Download all photos from this event