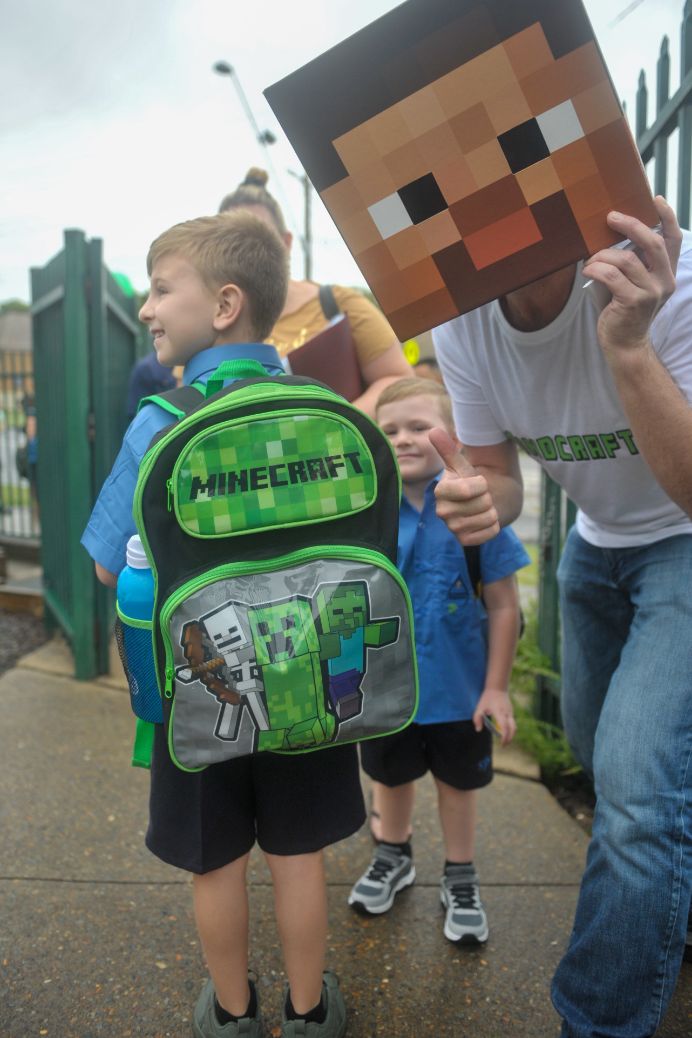 Both new kindy kids and returned students were thrilled to see the themed celebrations put on by Kingswood's St Joseph's Primary School for their very first day back last Friday.
The chosen theme, 'Mindcraft', is a play on the popular video game 'Minecraft', which teachers are using as a basis to encourage the students to dedicate themselves to learning throughout the year.
"That's the in thing at the moment, 'Minecraft'. They were playing in the holidays and some of them were just excited out of their brains," said Principal Trish Reilly of the students arriving for their first day.
"Within the 'Minecraft' game, they build worlds and create opportunities," explained Assistant Principal Rochelle Borg.
"With that understanding, that in 'Minecraft' you need to build your world and create whatever you want, we tap that into our learning and say to the kids, 'well, you have it within you to basically build on your learning and build your brain'."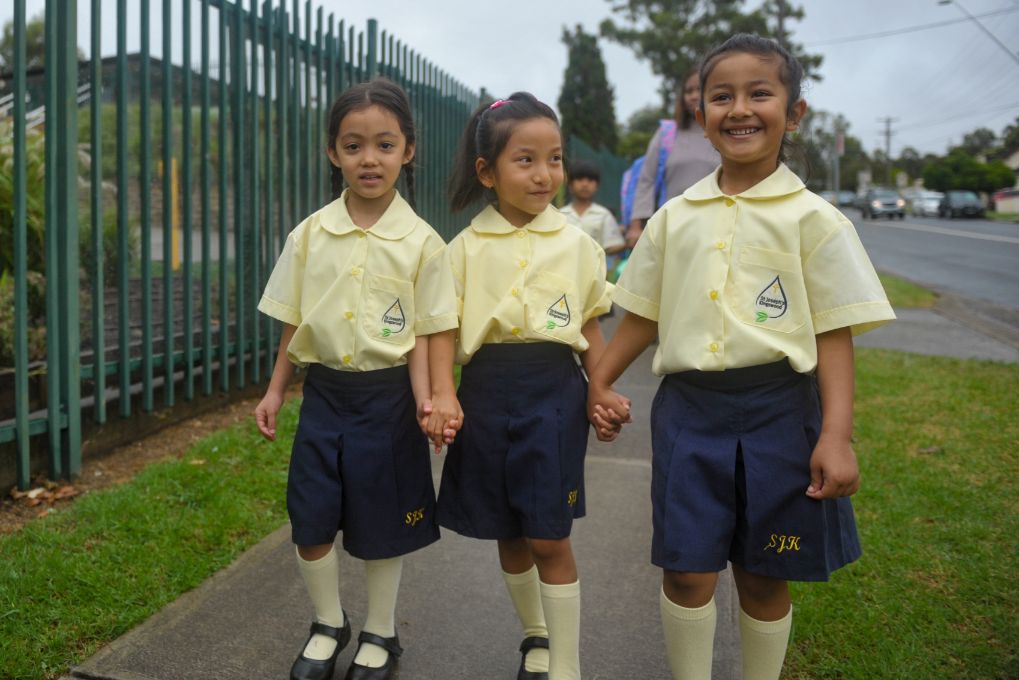 The school also had a visit from Steve, the main character from 'Minecraft', who handed them a license to 'build your brain'.
"Steve gave them a Mindcraft license, so they were excited for that, but also the parents ... I think the parents sometimes get more excited than the students," Mrs Reilly said.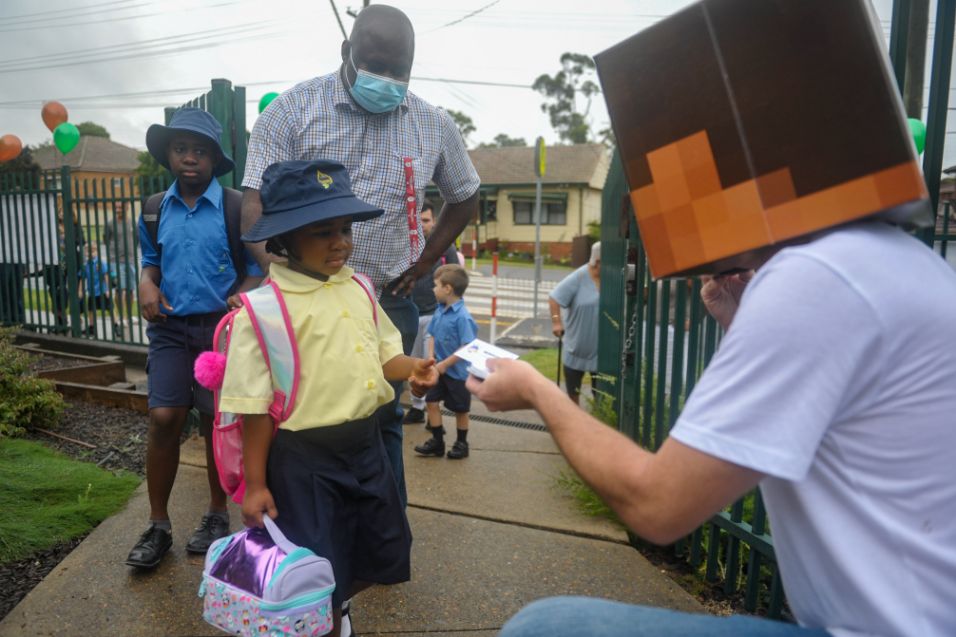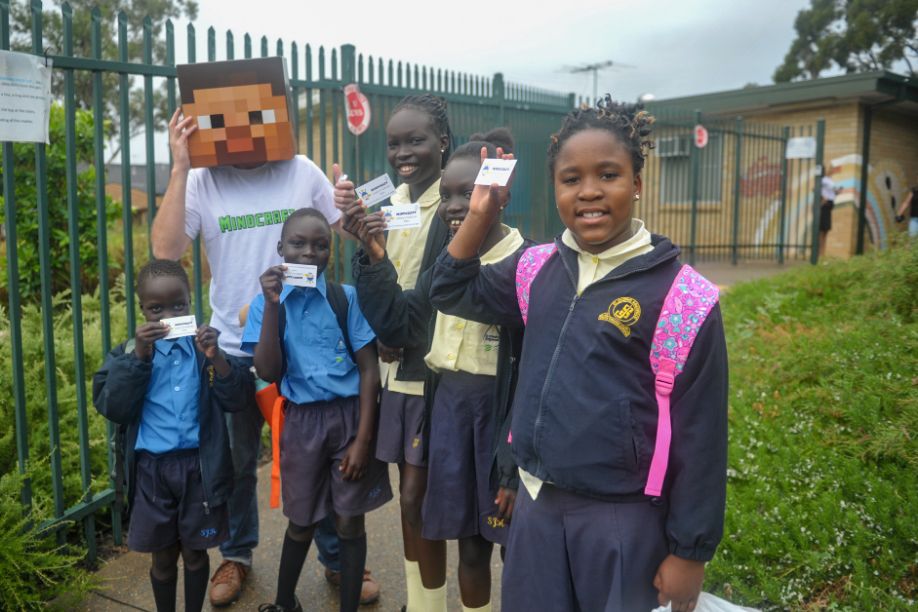 Mrs Borg said it was important to make the first day of school memorable for the kindergarten kids and parents.
"Certainly, with our new kindergarten parents, we wanted to make it a more exciting day," Mrs Borg said.
"There was a photobooth set up for the kinders, so they were super excited to be able to have a photo on their very first day at school."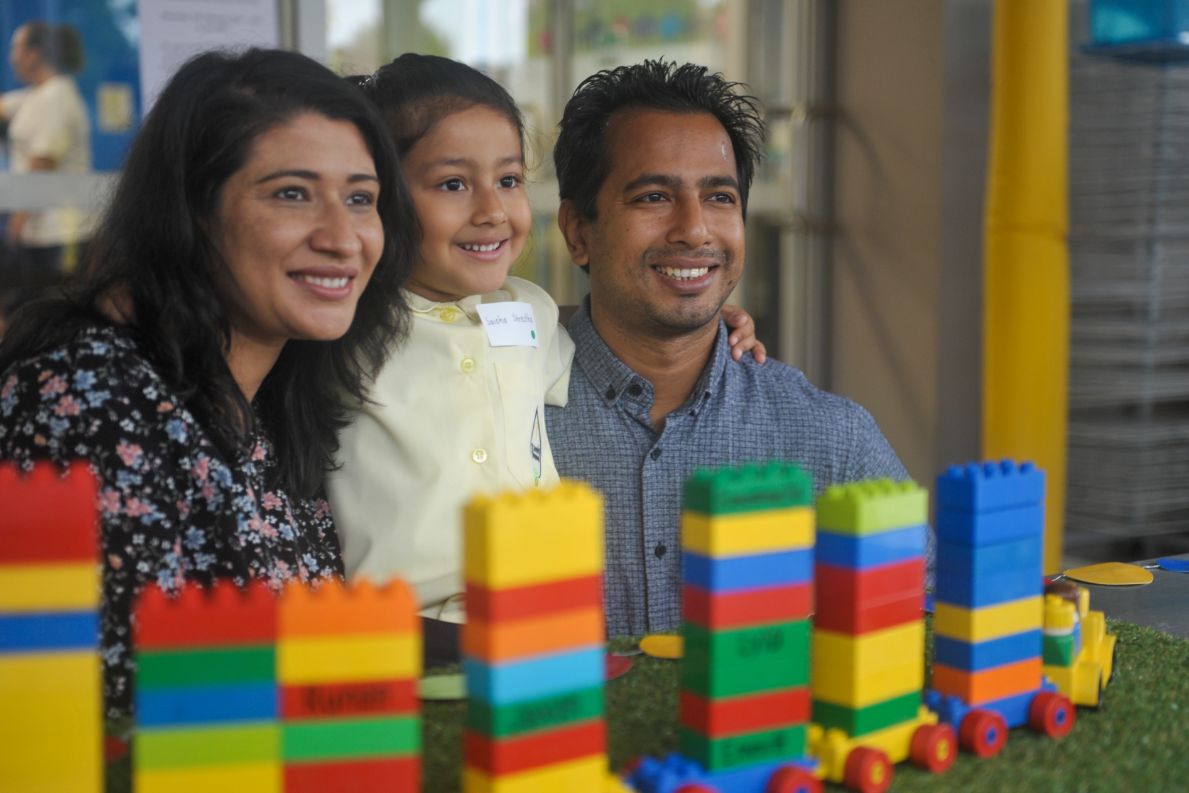 Both returning parents and those with kindy starters were excited to participate in the celebrations.
"St Joseph's does a theme every year and it's really, really great for the children. It's such an exciting way to start the school year and puts them on the right foot from day one," said Narelle Messina, whose daughter Zoe was beginning Kindergarten, joining her older sisters who were starting year four and year six. "This is such a wonderful school. They do everything they can for the children and it's just lovely and warm and welcoming."
"This morning has been such a great experience," said Nasreen Sawaya, mum of Benjamin who is one of the new Kindergarten students. "I felt comfortable and confident knowing that he's looked after and seeing all the teachers' faces and seeing how they welcome him, it has put a lot of my nerves at ease."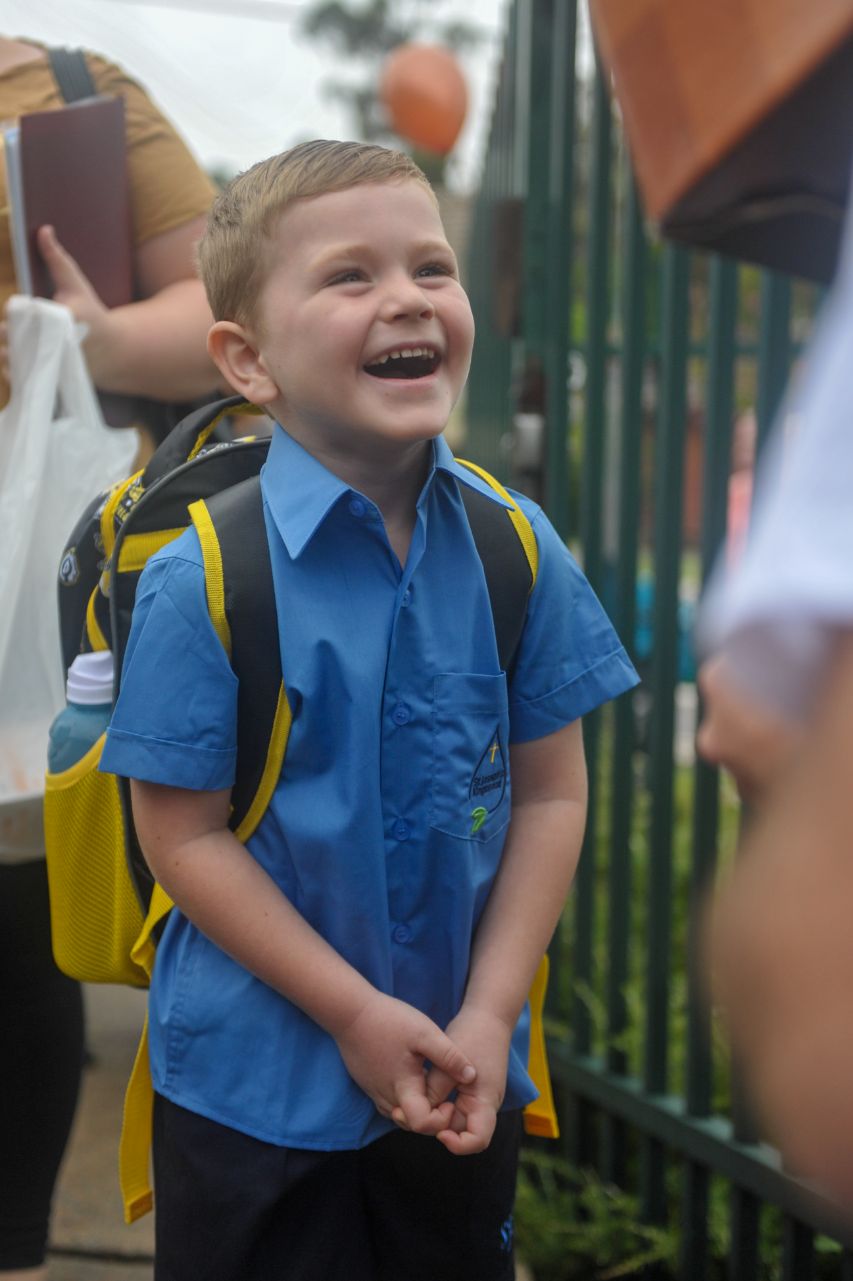 While most parents of school children are being discouraged from entering school grounds due to the ongoing COVID-19 pandemic, slightly relaxed Government guidelines have seen families of Kindergarten and Year 7 students being shown some leeway as they welcome their children to school for the first time.
"It's awesome that the restrictions have eased enough so that we're able to take her into school briefly and say a proper goodbye," said Narelle.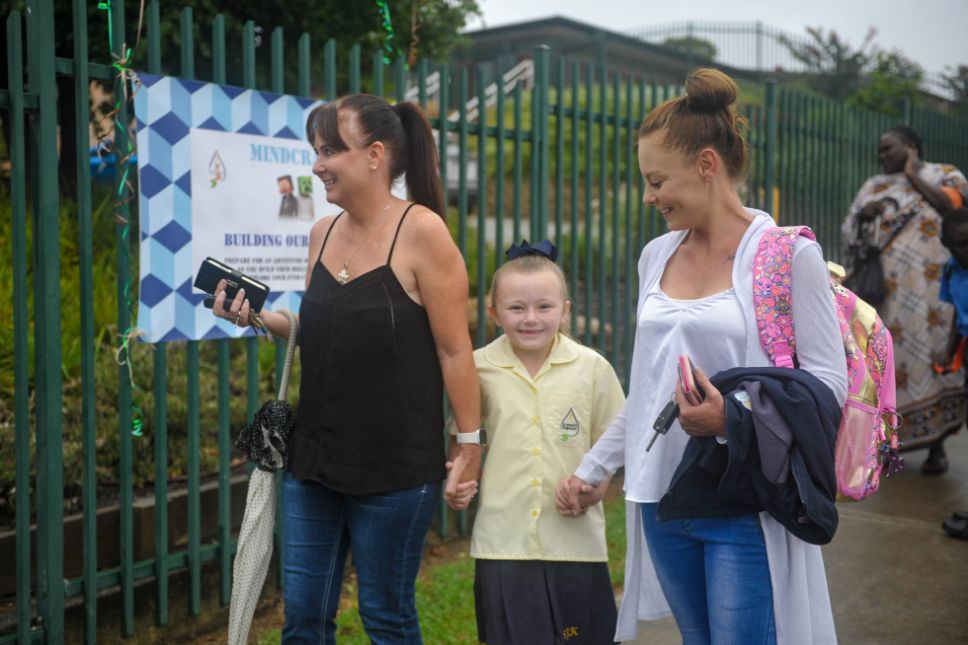 The annual back-to-school themes at St Joseph's are designed to generate a sense of excitement for students, especially for the littles ones experiencing school for the first time.
"I was a bit nervous this morning but I'm really excited and looking forward to making lots of new friends," said Layla, one of the new Kindergarten students.
"I'm excited to go to school,' said Sebastian, another Kindergarten student. "I packed my lunchbox this morning."
Layla was fortunate enough to be seen off to school not only by her parents but also some of her extended family.
"It was so nice to be able to come here and see her off properly and make sure she wasn't anxious," said aunt Rachel O'Connor. "When you consider how bad the pandemic is in other countries, we're certainly appreciative of the fact that we can actually come out of our house and do this sort of thing."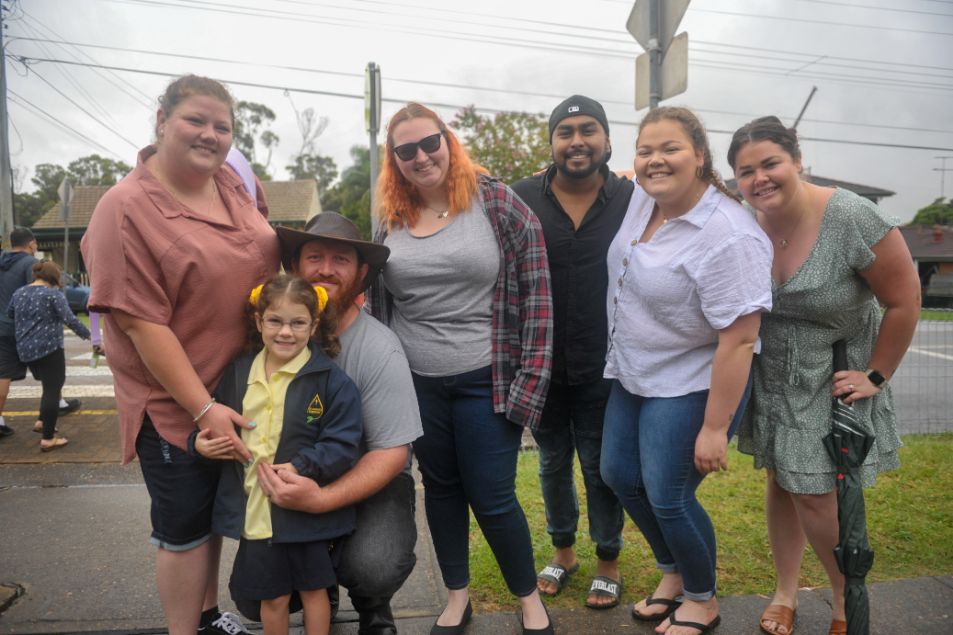 ---
View the 2021 First day & Mindcraft Gallery