Competitive cooking game show MasterChef Australia can lay claim to many achievements - record television ratings, unearthing some of Australia's top cooks, multiple spin-off shows and even its own magazine. Now it has another success to its name: helping inspire a group of primary school students to learn about science.
Many of the Year 2 students at St Joseph's Primary Kingswood are fans of MasterChef, as is their teacher Megan Conolly who used the show to develop a unique way of teaching them about aspects of science including ingredients, mixtures and textures.
The Science & Technology class undertook a challenge to create a recipe for icing that would stick to a biscuit without falling off - a perfect recipe for engaging students with their learning.
"We learnt that you can't always get the right mixture," said Nicholas, one of the Year 2 students. "But I know now that good scientists always try again."
"Through inquiry, scientists have developed mixtures that are useful for all kinds of purposes, such as alloys, amalgams and paints," explained St Joseph's Primary Kingswood Assistant Principal Rochelle Borg. "Chefs try mixing ingredients in different ways to make tasty combinations and interesting textures."
"The students used what they had been learning about mixtures in class to come up with some delicious icing options," Rochelle added. "They even got to do some sneaky taste-testing."
The students loved experimenting with ingredients to create the ideal mixture to use as icing on their biscuits.
"My first mixture was dry and it had crumbs in it. It didn't taste that good," said Dezire.
"I learnt that materials can change from solids to liquids," added Travis.
"I learnt that icing mixtures can't be too runny or too dry," said Jayden.
"I learnt a lot about mixtures and my icing tasted delicious," said Ella Grace.
Based on how excited and engaged the students were, St Joseph's Primary Kingswood might have a few budding scientists or master chefs on their hands in no time.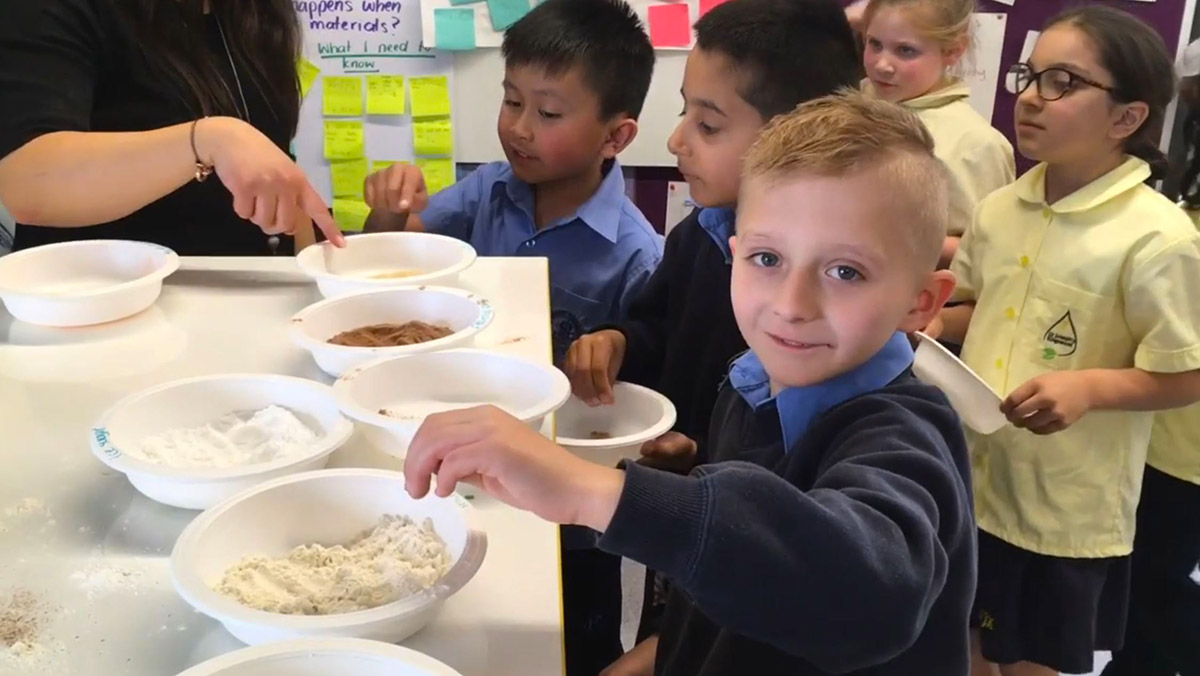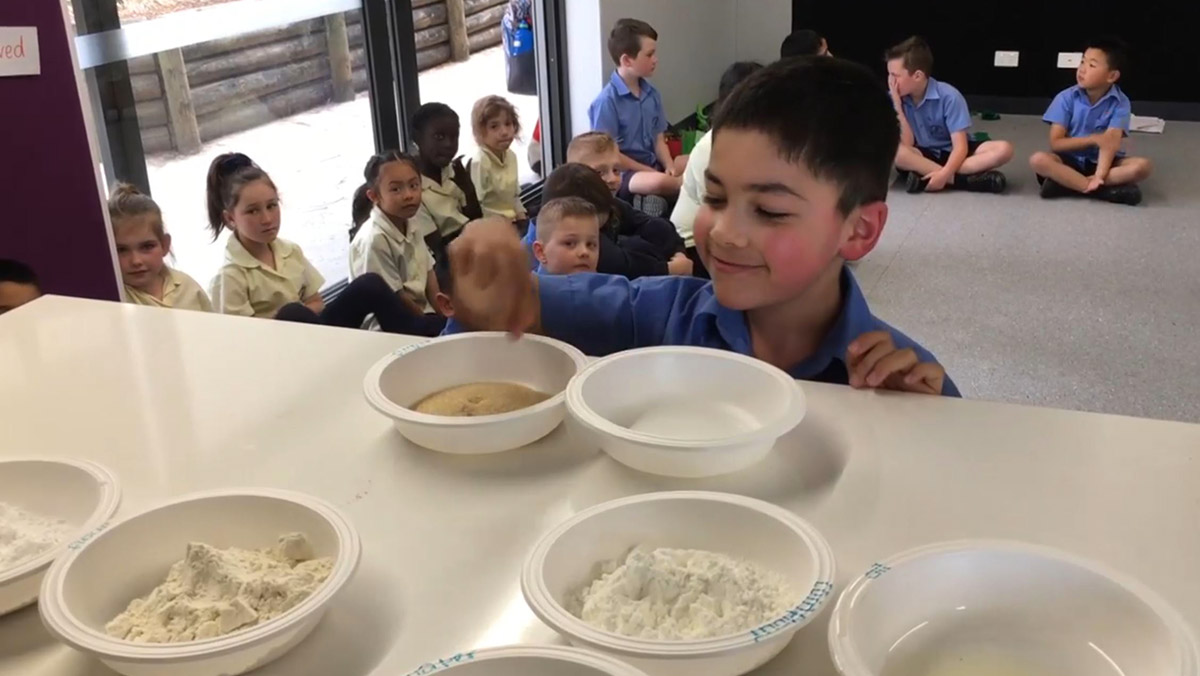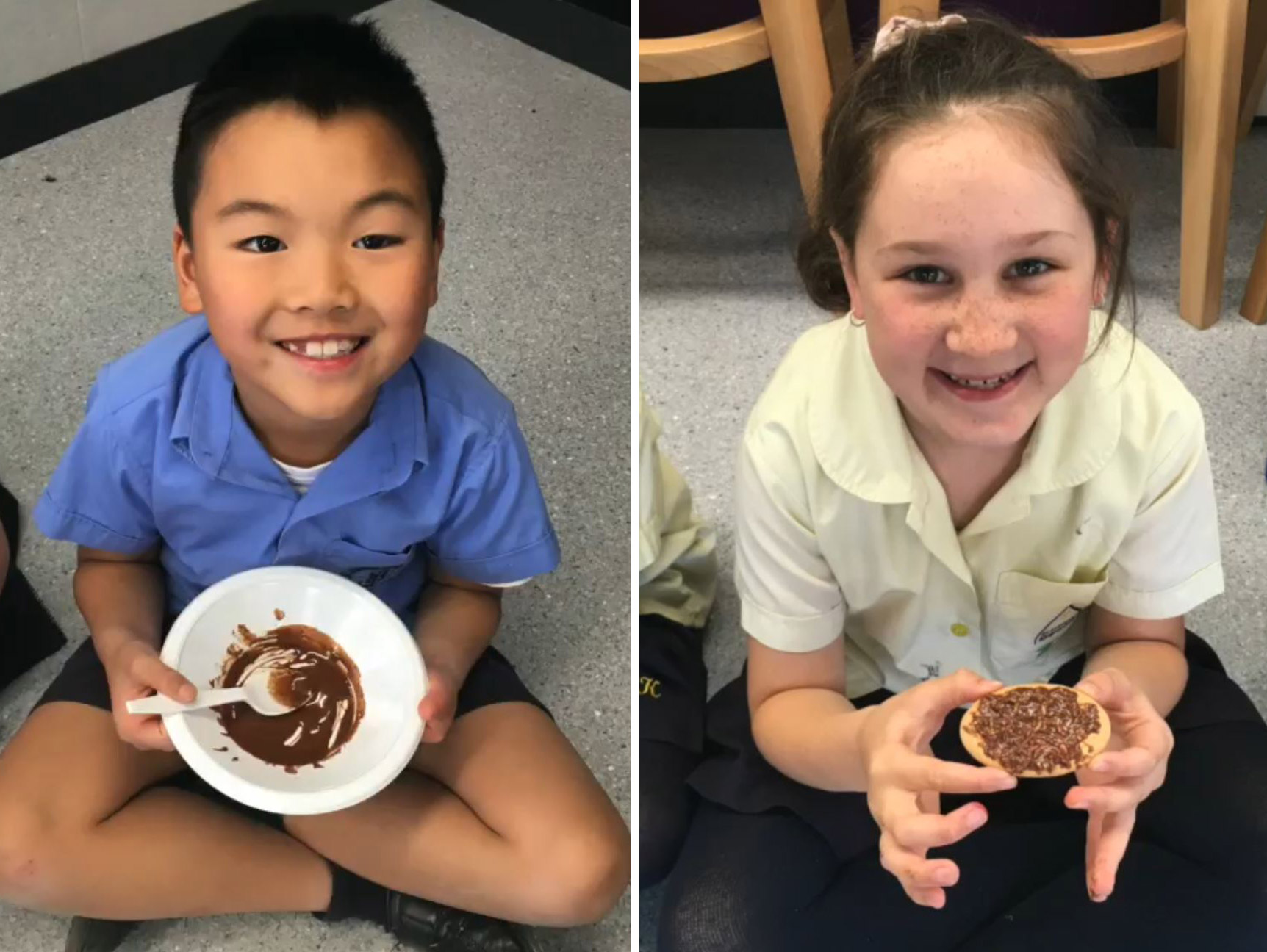 ---
Find out more about St Joseph's Primary Kingswood